We are pleased to announce the 2022 Silver Tea will be hosted in the beautiful home of Ann and Frank McGuyer on Wednesday, December 7, 2022. The Annual Silver Tea allows you to explore their home and learn about its unique architecture and design throughout as you enjoy the splendor of their Christmas decorations.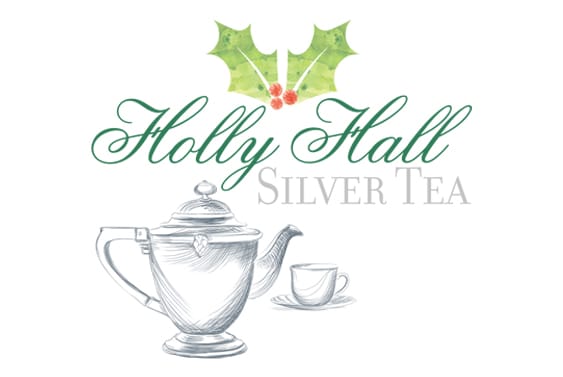 We are pleased to honor Houston Alumnae Chapter of Kappa Alpha Theta for its dedication to supporting Houston's organizations for many years. This year's Legacy Honoree is the Cocke Family who has served and provided leadership to Holly Hall for generations.
Proceeds from the Silver Tea benefit our Resident Subsidy Program, which is used to cover the "cost of care" for those residents who, over time, are no longer able to do so themselves. Holly Hall is dependent on the generosity of friends like you to provide such care. A gift to the Silver Tea will provide a resident the peace-of-mind that they may continue living in their home despite their individual circumstances.
Underwriters play an important role that ensures funds are raised for the Resident Subsidy Program. Underwriters and donors giving $500 or more will be recognized on the Silver Tea invitations and event signage (donation must be received by October 7th to be recognized in printing).
We appreciate all of our underwriters who gave through November 29, 2021.
Silver Tea Service: $10,000
Silver Tea Pot: $5,000
Porcelain Tea Pot: $2,500
Cup of Tea: $1,000
Spot of Tea: $500
2021 SILVER TEA
2021's time-honored event was a virtual tea and home tour featured at the historic home of Jan and Tyson Greer. Jan and Tyson gave us a unique look at this 125-year-old four story Victorian home. Our virtual tour gave participants a rare glimpse into the home and its history.  Watch the tour below!
MORE INFORMATION
For more information on the Silver Tea, please our Director of Development at 281-936-2850.